Three more young Ahwazis, one of them a 17-year-old boy, have been killed by Iranian regime forces in the past week, bringing the total confirmed killed in the past month to seven. Dozens more have been arrested and imprisoned in mass arrests intended to deter participation in protests.

On 5 November, 22-year-old Abbas Loweimy, was killed by regime security forces in the Zayton neighbourhood of the provincial capital, Ahwaz. Loweimy was reportedly riding his motorcycle alongside others amid a group of protesters when a regime police vehicle drove directly into the crowd. While many were able to leap aside, Loweimy was dragged under the police vehicle and deliberately run over. According to reports from local human rights activists, regime forces left him lying on the ground with both legs broken and his skull fractured, refusing to take him for treatment, and he died shortly afterwards.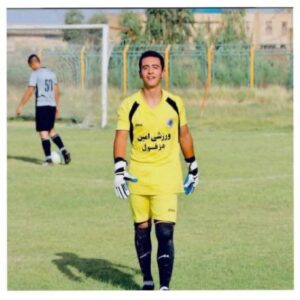 The youngest of the latest victims, 17-year-old Mohammed Ghaemi, from Quneitra (Dezful) city, was a popular and promising young footballer, who played as a goalkeeper with a local youth team. On 22 October, while he was participating in a peaceful protest in the city with friends, he was shot and seriously injured by regime police who opened fire randomly on the crowd. He remained in a coma for the next 15 days, dying on 6 November.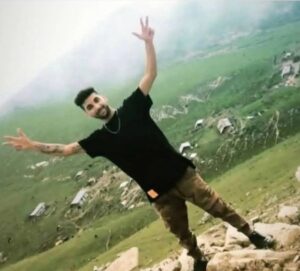 In the early hours of the same day, 6 November, 28-year-old Mohammad Hossein Salari from Mahshour city, died of internal bleeding from wounds he'd sustained in an earlier anti-regime protest a few days before. Due to justifiable fear of being arrested and tortured by regime forces who maintain a presence at local hospitals to arrest protesters seeking treatment, he avoided going to hospital until it was too late to save his life, dying shortly after his admission at 2.30 am.
Three more young Ahwazis tortured to death by Iranian regime personnel as protests escalate  #Ahwazi_Arabs #Ahwazi_prisoners #Abbas_Deris #iranianprotests
https://t.co/GtyDYHL633 via @DialogueInstit1

— Dialogue Institute for Research and Studies (@DialogueInstit1) October 26, 2022
In previous weeks, 18-year-old Mahdi Farhani, 23-year-old Ali Bawi, 20-year-old Ali Bani Asad, and 32-year-old Emad Haidari were the first Ahwazis to be shot dead or tortured to death by regime forces in the latest round of protests.
Human Rights Activists News Agency (HRANA), which focuses on human rights issues in Iran, reported on 9 November that at least 328 people have been killed between 17 September and 8 November by Iranian regime security forces in the protests across the country sparked by Mahsa Amini's death at the hands of the regime's ' morality police' on 16 September. Hrana reports that at least 50 of the victims were children aged under 18.
Iran's Ethnic Minorities Demand an Equal Democratic Voice. But Who's Listening?
By @samireza42 https://t.co/cU7ezQsk6p via @DialogueInstit1 #IranianProtests #Ahwazi_Arabs #Kurds #Baloch #Azerbaiyanis

— Dialogue Institute for Research and Studies (@DialogueInstit1) October 21, 2022
Going by the reports from the country, it seems that the majority of these victims are from the country's ethnic minorities, especially from the Balochi and Kurdish ethnic minorities, with many more being imprisoned alongside adult protesters in maximum security prisons where the regime jails the innocent alongside prisoners convicted of drug-trafficking and violent offences.
While the regime has threatened murderous vengeance against all those participating in the protests across the country, it has, as usual, reserved its most brutal retaliation disproportionately for members of the country's non-Persian ethnic minorities. This regime policy has left many Ahwazis wary of participating in the nationwide protests, despite supporting their objective, knowing the regime's disproportionate and murderous brutality towards ethnic minorities from the long experience of previous massacres of Ahwazi protesters and activists. Despite this, however, protesters continue to hold periodic, random gatherings demanding freedom and human rights, with the regime responding, as usual, with its customary mass arrests and state terror.