A young Ahwazi Arab man was killed by Iranian regime police, who shot him in the head, in the regional capital, Ahwaz, on Wednesday, 22 February. Hassan Zuhairi, aged 26, from the city's Al-Nadha neighbourhood, was shot at close range while returning home from work, with police at a checkpoint targeting him without any warning when he ignored a warning to stop at a checkpoint. It's unclear if he had heard the warning. 
Dozens of young Ahwazi men are killed and hundreds more injured in such indiscriminate shootings by Iranian regime police and security forces annually, with the regime personnel responsible knowing they will face no investigation or prosecution. Indeed, acts of murderous violence towards Ahwazi and other ethnic minorities' citizens are viewed positively by the regime as serving the regime policy of terrorising the people into submission and may result in promotion.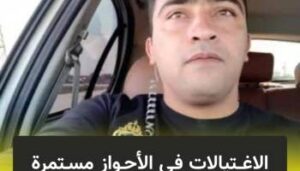 On 21 September 2022, 28-year-old Karim Buraihi, was shot dead by regime security forces in the capital's Kamplu neighbourhood, with police claiming he ignored the checkpoints erected on the streets.
It should be noted that police routinely seize Ahwazi citizens' vehicles, mostly mopeds and motorcycles, simply to harass and intimidate their targets; the prohibitive fines and costs of recovering confiscated vehicles mean that many young people in the impoverished region, the poorest ones in Iran, would rather risk being shot than lose their only means of transport. 
Environmental and cultural activist killed after a series of tragedies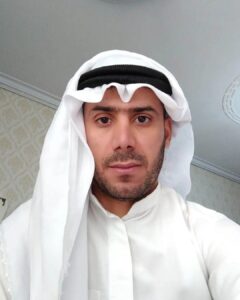 In other recently revealed news, it's been confirmed that Iranian regime security forces killed an Ahwazi environmental and cultural activist in November last year by shooting him several times in the back, after he had already endured a tragic series of calamities after fleeing imprisonment for the 'crime' of organising peaceful protests calling for the protection of Ahwazi rivers and marshlands. 
On being told that he faced imprisonment for his activism, the young man, identified as Ali Chaab, first fled to Turkey, knowing that if he were arrested in Ahwaz, he might well be tortured and killed like other activists. While in Turkey, however, he was detained by Turkish authorities; in desperation, fearing he would be deported back to Iran and thus straight into the hands of the regime's intelligence services, he lied to Turkish officials, telling them that he was Afghan. 
As a result, the Turkish authorities deported him to Afghanistan. From there, he managed to surreptitiously cross the border back into Iran and made his way back to Ahwaz; once there, he planned to make another attempt to cross the border to Turkey, this time taking his pregnant wife and young child with him, fearing that they might be targeted as a way to blackmail him into returning if he left them, a tactic used routinely by the Iranian regime against dissidents in exile. 
Tragically Iranian regime authorities discovered that he had returned to Ahwaz, with regime forces launching a number of raids on his home to apprehend him. Although he managed to escape before they could capture him several times, following the last raid on 26 November 2022, as he attempted to flee by car, he was shot at close range several times in the back by regime security forces in the Kut Abdullah neighbourhood of the regional capital, dying instantly. Ali is survived by his widow, now seven months pregnant, and by their five-year-old son.